Fishing Boats with Motor Rentals are Available.
If you need an extra boat, the cost is $8 per day or $40 per week.
A boat is included with the cabin. You have a choice of using our boat, or parking your boat or jetski. If you want to park more than one watercraft, space is available at $15 a week.
We have boat motors available at $15 per day or $85 per week.
The rate for each additional guest is $10 per day or $60 per week.
There is no extra charge for cribs or high chairs, but they are on a first come first serve availability.
Gas Grills are Available for Rent.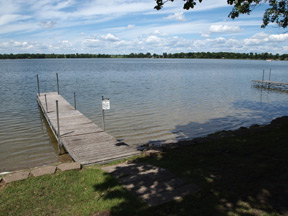 Pets are allowed if they are kept on a leash and never left unattended.
Check-In time is 4:00 PM with Check-Out time at 10:00 AM Sharp.